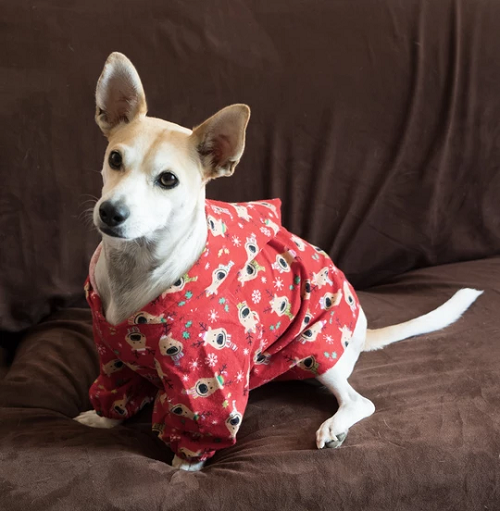 These days' people like to spoil their pets rotten. No longer do dogs sleep in a cardboard box under the stairs. There are a wide variety of dog bed styles on the market, which can often make choosing one very difficult.

Dog Sofas

A popular choice for many pet owners is the new dog sofa. These can either provide a large comfy bed for your dog or a comfortable lounging area for chilling out in front of the television or after a long walk. Ideal for small and medium sized dogs is the Trixie 'Charmel' Dog Sofa Bed. This small cosy sofa is both comfortable and stylish with a swish cosy design featuring a comfortable suede material. This dog sofa bed is available in a range of neutral colours and will also add a beautiful added piece of furniture to your home. To really spoil your dog, why not splash out and go for a Trixie 'Paolo' Dog Sofa. This has more of a sophisticated and classy style with leather arms and a large suede sofa cushion. This classical design will add a great feature to your home and includes high quality foam padding, ensure complete comfort for man's best friend. All dog sofas come with machine washable cushion covers and are made with easy clean materials so you won't have to worry about muddy paw stains.

Blankets and Cushions

You could always opt for a simply blanket or cushion if sofa's seem a little OTT. Blankets are perfect for adding extra warmth during the winter months. Dog blankets come in a wide range of price ranges, colours and materials. The dog blanket is ideal for furniture and cars to protect upholstery from shedding fur and dirty paws.

Dog cushions are perfect for trips away with your dog as they're light weight and easy to carry. Cushions are often considered as a bed for small dogs; however they can come in a wide range of sizes and colours suitable for any breed. The 'Scoopy' Dog Cushion for instance, features a thick padding with 4cm of polyester fleece and is available in nine different sizes.

Dog Beds

Nowadays dog beds come in a wide range of shapes, sizes and materials. For a more traditional style, the bucket styled dog bed with cushioned sides is the perfect option. This style of dog bed is available in a wide range of colours and patterns, including the Trixie 'Charly' Dog Bed with cute paw prints for a fun and appropriate style. Alternatively, if your dog has more of a crazy and wacky personality you could opt for the Trixie 'Tamayo' Dog Bed with multi coloured stripes. This particular bed can be purchased in three different sizes, suiting a wide range of breeds.

For a really comfortable bed, why not spoil your dog with some memory foam. If you cherished this article and you also would like to be given more info about Match Your Pup please visit our own web site. Very similar to the memory foam we use to help with joint and back problems, the memory foam dog bed is useful for older dogs who may struggle to sleep in the traditional dog bed.

Dog mats

Nylon and fleece dog mats are ideal to put in the boot of your car for protecting upholstery from hair and dirt. The dog matt can be fitted and removed easily and can be used either on car journeys or in the home. The non slip material is perfect for car boots and hard floors to stop the matt from slipping around. A real treat for your dog and a current trend on the dog bed market is veterinary thermal bedding. This fleecy mat will make your dog's sleeping area warm and cosy even on cold, hard floors.

Whatever your dog's size, be sure to purchase a good quality dog bed to ensure your pet is warm and comfortable.